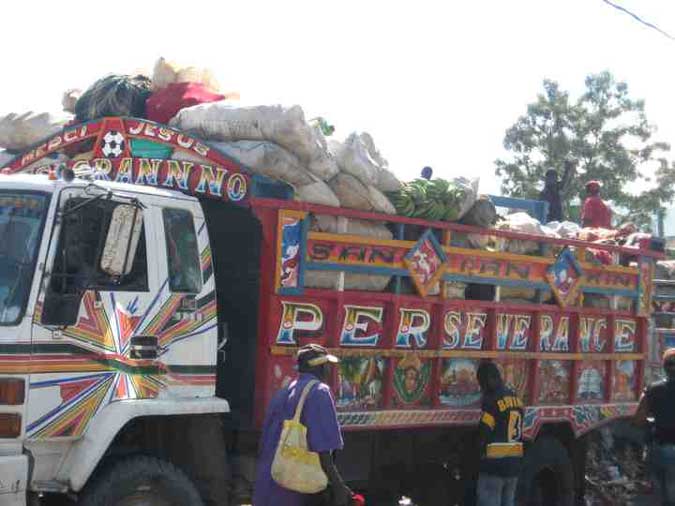 Contributions from people like you are necessary to make a difference in rendering essential medical care abroad.
Updates
October 6, 2018
A Haiti-based team of local support staff, doctors and nurses carried out a mobile clinic to bring much needed medical care to the poor in a rural community about 10 hours from their home town. Transport, clinic logistics, medication and supplies were arranged by local staff.
July 22, 2018
Doctors in Haiti have continued to reach patients with mobile medicine, here is a snapshot from the July 22nd mobile clinic in Haiti.
June 1, 2018     
Global Mustard Seed Missions successfully served Haiti once again. Nurse Practitioner and Founder, Charmika Schuster, worked in collaboration with local medical staff and clinicians to provide access to much needed health care in the rural community of Canon. This trip was made possible by donations from our supporters. Thank you and god bless.
March 16, 2018
Also, check out some recent photos from a mobile clinic carried out in Haiti without our assistance; our goal!
About Us
Global Mustard Seed Missions Inc. is a 501(c)(3) Christian non-profit organization.  We provide mobile medical care services within economically impoverished regions of developing countries.  Clinics are sustained by doctors who are local to the areas we serve.  Since 2012, we have mobilized clinics in Haiti and Tanzania.  Click here to view a short segment about our efforts that aired on KGW's Portland Today.
"Above all of things, have fervent charity among yourselves."
– 1 Peter 4:8, Holy Bible
Our Name
We are called Global Mustard Seed Missions Inc. (GMSM) because mustard seeds are very small, but they grow to become large trees.  The Bible says, "It is like a grain of mustard seed, which a man took and cast into his garden; and it grew, and waxed a great tree; and the fowls of the air lodged in the branches of it." (Luke 13:17).  GMSM Founder, Charmika Schuster, is just one person but the organization she created continues to grow.
Our Vision
We provide mobile clinic outreach in developing countries among populations that lack access to basic health care.  We focus on addressing acute and chronic diseases by partnering with local clinicians within and around the communities impacted by hardships.  Services rendered are first initiated by volunteers from the U.S., including health care providers, and join forces with local clinicians to host mobile medical clinics.  When possible, with sufficient support, local clinicians continue to run clinics after volunteer teams have withdrawn.  We've already had the opportunity to expand from Haiti to Tanzania.  In the future, we hope to serve more countries with our mobile medical clinic model.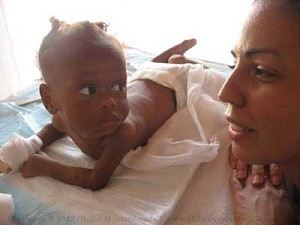 Click to read the Catholic Sentinel's article about the baby above.
Social Media
Follow us on Facebook.
Want To Support Us?
For more information, please visit our donations page or shop our online store.