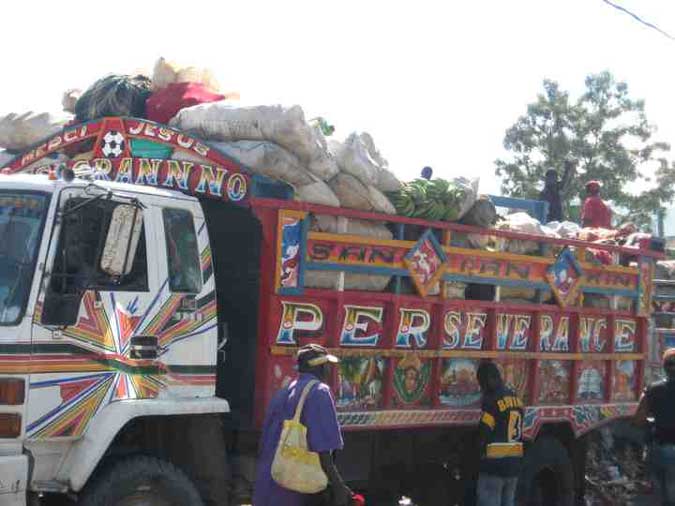 Contributions from people like you are necessary to make a difference in rendering essential medical care abroad.
About Us
Global Mustard Seed Missions Inc. is a 501(c)(3) Christian non-profit organization.  We provide mobile medical care services within economically impoverished regions of developing countries.  Clinics are sustained by doctors who are local to the areas we serve.  Since 2012, we have mobilized clinics in Haiti and Tanzania.  Click here to view a short segment about our efforts that aired on KGW's Portland Today.
"Above all of things, have fervent charity among yourselves."
– 1 Peter 4:8, Holy Bible
Our Name
We are called Global Mustard Seed Missions Inc. (GMSM) because mustard seeds are very small, but they grow to become large trees.  The Bible says, "It is like a grain of mustard seed, which a man took and cast into his garden; and it grew, and waxed a great tree; and the fowls of the air lodged in the branches of it." (Luke 13:17).  GMSM Founder, Charmika Schuster, is just one person but the organization she created continues to grow.
Our Vision
We provide mobile clinic outreach in developing countries among populations that lack access to basic health care.  We focus on addressing acute and chronic diseases by partnering with local clinicians within and around the communities impacted by hardships.  Services rendered are first initiated by volunteers from the U.S., including health care providers, and join forces with local clinicians to host mobile medical clinics.  When possible, with sufficient support, local clinicians continue to run clinics after volunteer teams have withdrawn.  We've already had the opportunity to expand from Haiti to Tanzania.  In the future, we hope to serve more countries with our mobile medical clinic model.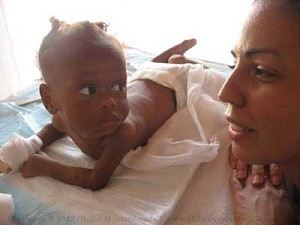 Click to read the Catholic Sentinel's article about the baby above.
2019 Updates
Please visit our 2019 Missions gallery to view photographs from the March Tanzania Trip.
March 9, 2019
"Several hundred pounds of locally-purchased pharmaceuticals occupy our spare bedroom, awaiting transport to Charmika Schuster's rural mobile medical clinics planned for 1000+ patients near Moshi, Tanzania. […] USA cost would likely be over $10,000, vs $3100 here. Charmika is quite meticulous to maximize efficiency of Global Mustard Seed Missions, and negotiating local drug prices is a big part of that, while it still injects economic stimulus into the local community." – Dan Schuster
March 1, 2019
Global Mustard Seed Missions heads to Tanzania, Africa on Friday, March 1st to work along side local doctors and nurses to provide much needed medical care to undeserved communities. As little as $5 could cover the treatment of at least one patient. It's never to late to support our efforts – make your contribution today!
February 23, 2019
Charmika Schuster, Executive Director & Founder of Global Mustard Seed Missions, received the Achievement in Community Service alumni award at the 2019 St. Mary's Academy Awards ceremony for her contributions to improving access to care in Haiti and Tanzania. The recognition is a great honor from one of the institutions that the nonprofit founder and nurse practitioner attributes her lifelong passion and commitment to serve others. Please take a few minutes to view Charmika's inspirational, heartfelt speech.
February 2, 2019
Global Mustard Seed Missions (GMSM) successfully raised funds to support its missions at the Self Enhancement, Inc's second annual Junction Ave – A Black Owned Business Pop-up. The event marked the beginning of celebrations for Black History Month with a special Black Owned Business market at The Center for Self Enhancement in Portland, Oregon. In addition to our uniquely designed sweatshirts and t-shirts, the GMSM booth sold a variety of beautifully crafted handmade items ranging from jewelry and handbags to wall décor and magnets gathered on mission trips and other travels abroad.
Social Media

Follow us on Facebook.

Want To Support Us?

For more information, please visit our donations page or shop our online store.