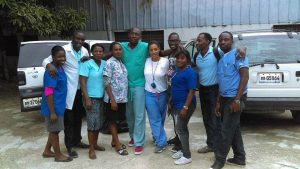 To bring in the new year, Charmika Schuster, Founder of Global Mustard Seed Missions, carried out mobile medical clinics in both rural and urban Haitian communities. Working closely with the Haiti-based medical team, much needed care was delivered to patients at a church in the rural mountain village of Titanyen (north of the capital, Port-au-Prince) and at a school in Cazeau (less than 4 miles from Port-au-Prince).
Titanyen Mobile Medical Clinic:
Cazeau Mobile Medical Clinic:
To view additional photos and videos of mobile clinics, please visit our Facebook page.