October 5, 2019
A Benefit for Global Mustard Seed Missions was held on October 5, 2019 at the June Key Delta Community Center. The event was a great success, with a silent auction featuring international goods and delicious food generously donated by Pica Pica Grill  and Roxy's Island Grill. The night ended with a special guest presentation by Dr. Ayubu Mbise, who traveled all the way from Africa for the event. Dr. Mbise coordinates mobile clinics in Tanzania (pictured below treating a patient and consulting with the pharmacy staff person).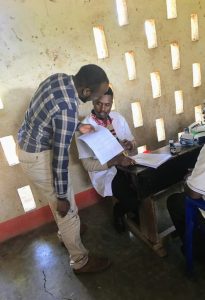 August 21, 2019
Ongoing clinics are being held by local clinicians to provide essential medical care in communities across Haiti.
August 14, 2019
Exciting news! GMSM has mission trips scheduled for Haiti later this year and Tanzania in early 2020. In November, we will be in Haiti to support local medical teams in carrying out vital mobile clinics in areas of need. In February 2020, we will make our way to Tanzania to aid in the expansion of our mobile medical teams and the work they have been doing to provide medical care to rural areas of the country.
 June 29, 2019
An amazing team of local Tanzanian doctors and nurses carried out a clinic in the school of a rural community, providing free medical care to 302 patients. On average, it costs less than 5 US dollars per patient including those receiving life-saving medications and treatment. According to Founder & Executive Director, Charmika Schuster, "Though this doesn't include all of the clinic expenses it makes it a valuable means to care for patients."

















Please visit the 2019 missions gallery to view additional clinic photos.
May 15, 2019
Once again, Founder and Executive Director of Global Mustard Seed Missions, Charmika Schuster is heading to Tanzania to continue working with local clinicians carrying out mobile medical clinics in remote areas. A huge thank you to The Links for their generous donation of medication and supplies.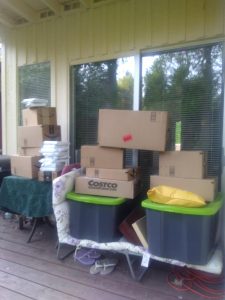 April 18, 2019
The Links Portland Chapter has continued to show their much needed support for Global Mustard Seed Missions' efforts in Haiti.
March 9, 2019
"Several hundred pounds of locally-purchased pharmaceuticals occupy our spare bedroom, awaiting transport to Charmika Schuster's rural mobile medical clinics planned for 1000+ patients near Moshi, Tanzania. […] USA cost would likely be over $10,000, vs $3100 here. Charmika is quite meticulous to maximize efficiency of Global Mustard Seed Missions, and negotiating local drug prices is a big part of that, while it still injects economic stimulus into the local community." – Dan Schuster
Global Mustard Seed Missions carried out mobile clinics in Arusha, Tanzania, near Mt. Kilimanjaro. Charmika and her team saw over 800 patients and the work still continues even once she returns to the US. Thank you for your support! Please see below for more photos from our March 2019 Tanzania Trip.
March 1, 2019
Global Mustard Seed Missions heads to Tanzania, Africa on Friday, March 1st to work along side local doctors and nurses to provide much needed medical care to undeserved communities. As little as $5 could cover medical treatment for at least one patient. It's never too late to support our efforts – make your contribution today!
February 23, 2019
Charmika Schuster, Executive Director & Founder of Global Mustard Seed Missions, received the Achievement in Community Service alumni award at the 2019 St. Mary's Academy Awards ceremony for her contributions to improving access to care in Haiti and Tanzania. The recognition is a great honor from one of the institutions that the nonprofit founder and nurse practitioner attributes her lifelong passion and commitment to serve others. Please take a few minutes to view Charmika's inspirational, heartfelt speech.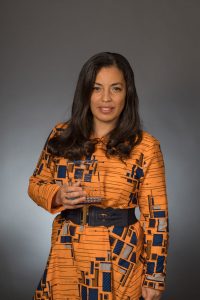 February 2, 2019
Global Mustard Seed Missions (GMSM) successfully raised funds to support its missions at the Self Enhancement, Inc's second annual Junction Ave – A Black Owned Business Pop-up. The event marked the beginning of celebrations for Black History Month with a special Black Owned Business market at the Center for Self Enhancement in Portland, Oregon. In addition to our uniquely designed sweatshirts and t-shirts, the GMSM booth sold a variety of beautifully crafted handmade items ranging from jewelry and handbags to wall décor and magnets gathered on mission trips and other travels abroad.